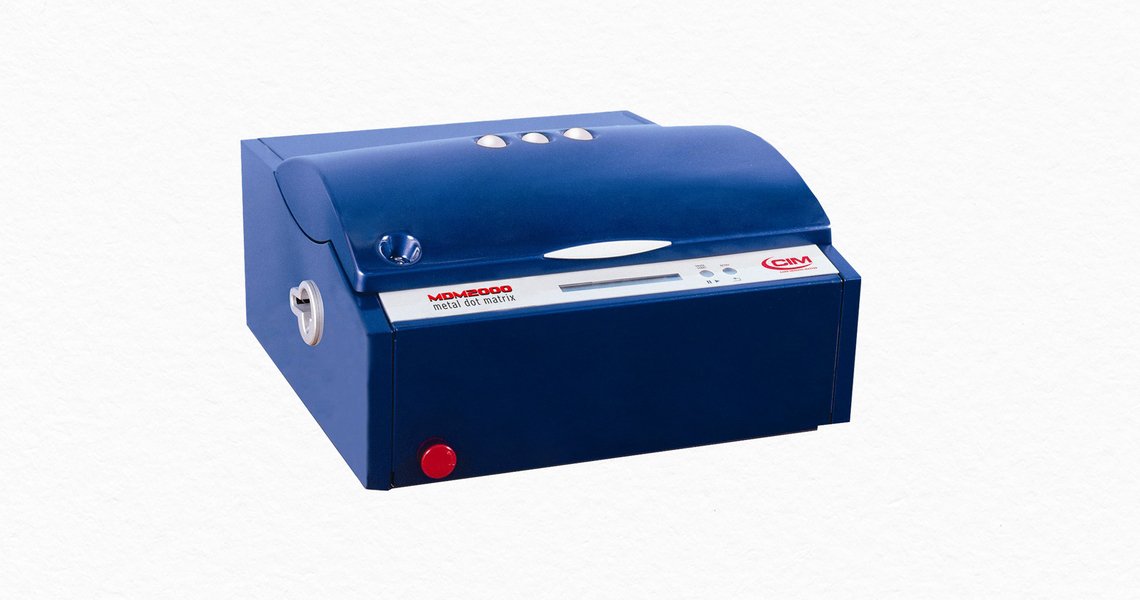 General

The MDM1000 and MDM2000 give you tremendous flexibility in marking your metal tags. A cost-effective alternative to stamping and dies, dot peen words on the tag's surface in any true Windows-type font as well as produce logos and other graphics.

• Reliable stylus stamping for logos, Windows fonts and special characters of all sizes
• Easy manual or automatic loading and unloading.
• Near end input / near full output hopper plate sensors for continuous production
• Stamps special characters such as country specific characters and symbols.
• Suitable for a variety of metals, including stainless steel, aluminum, copper and brass.
• The MDM1000 and MDM2000 can be operated with a PC, main frame (RS232 communication port) or offline with a keyboard. Our software SWORDTM is also included.
The MDM1000 is a manual feed metal plate dot matrix unit. The MDM2000 is completely automatic, providing volume capability that will allow you to work with a database, etc.
Used by
Steel plants
manufacturers
oil refineries
power plants
utility companies
shipyards
botanical gardens
forestry
Ideal for
product ID
work-in-progress
inventory control
facility tagging
asset ID